Smart software for every healthcare professional
CareConnect is the newest generation of software for modern healthcare professionals. General practitioners, specialists, pharmacists, dentists, nurses, physiotherapists, residential care centres: with us, you will find the software package tailored to your needs - and those of your patients or residents.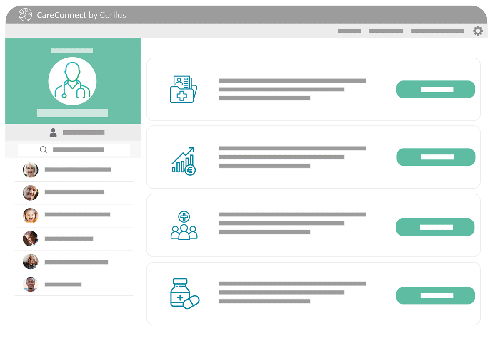 CareConnect: the software that connects healthcare providers and patients
Corilus, as a leading medical software provider, is on a mission to develop a smart and efficient healthcare system by connecting healthcare providers, patients and stakeholders. We call this Connecting Care.
Market leader in
eHealth solutions
"The CareConnect software offers both our staff and the residents of our residential care home and their surroundings the peace of mind they need."
"For me, CareConnect Practitioner saves time every day. The programme is very intuitive and can be consulted anywhere. Synchronisation and back-up take place automatically. With CareConnect Practitioner, I have more time for good care of my patients due to less administration."
"With CareConnect Nurse, I save hours. It is the simplest system I have ever used.
How can we help you?
Want to know more about our products?
Feel free to contact us.