CareConnect Medical Post
Comprehensive software designed for out-of-hours medical services
CareConnect Medical Post is intuitive software, developed for and by out-of-hours medical services. The result? More efficient management, minimal administration.
The most comprehensive software on the market
CareConnect Medical Post's additional features
These out-of-hours medical services already use CareConnect Medical Post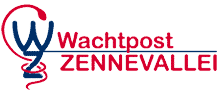 "CareConnect Medical Post is a very user-friendly programme with good support via the helpdesk at the weekend. Cooperation is going super!"
"Care Connect Medical Post is very easy to use and has all the applications needed to run our medical post in a qualitative manner. Our suggestions to further improve the ease of use (both for the doctors and the underlying administration) are always taken to heart and implemented where possible. Finally, the helpdesk and staff always help us quickly and adequately, both during the week and at weekends."


Price
Our standard price includes hosting, support, VAT and all basic functionality.
On which devices can I use the application?
CareConnect Medical Post works on both Mac and Windows. Technically, your data is in the Cloud, so you can consult your data from different devices.
Is my data in good hands with you?
What are the benefits of cloud technology?
With cloud technology, your administration and patient records are available anytime, anywhere and on multiple devices. What's more, you don't have to perform any tedious backups and upgrades.
How can we help you?
CareConnect Medical Post is continually updated with new features. Want to keep informed? Are you interested in a demo? Want to receive a quotation? Enter your details here.